Sea

&

Spa
Face Treatments Mykonos
Our cosmetics contain the miraculous mineral elements of the Dead Sea, which are enriched with vitamins, high-quality oils and natural spirits from rare desert plants. They cover the needs of any skin even the most problematic.
In our area you will also enjoy personalized facial treatments from Black Pearl and 24 Carat Gold, for deep moisturizing, finishing of fine lines and dazzling shine!
Face Treatments
A truly luxurious and high performance treatment which ranges to soothe the fragile skin of the face and body! This treatment helps restore your skin's lost luster as the active ingredients of gold penetrate the deeper levels of your skin's keratin. In the end, the 24k Gold Mask revitalizes the energy of the skin and slows the destruction of collagen, reduces discoloration and age spots repairing sun damage! A treatment to unlock the secret to exquisite skin...
Luxurious hydration for Face & Eyes from Black Pearl proteins, 26 minerals and the powerful Centella Asiatica . Black Pearls are known for stimulating collagen and elastin resulting in the reduction of fine lines and wrinkles. Amazing results after first facial!
Express facelift mask which contains Black Pearl powder, iron, and natural oils. This exquisite treatment helps to eliminate fight free radicals, improves the circulation of blood and stimulates the oxygen intake. Your skin will now be renewed and healthy!
Rich cleansing to the skin with mud from the Dead Sea rich in 26 minerals .Helps the removal of dead cells and extinguishes spots. It gently rebalances, cleanses and purifies the skin. Ideal for oily skins!
With this facial therapy you gain cell renewal and a particularly soft skin which is shiny and healthy! Ideal preparation before and after sun for dehydrated faces which need elimination of imperfections!
Glamorous Aromatherapy..50'
Give your face a healthy and shiny presence with pomegranate rich in VIT B5, C, E, and K , carrot, olive, avocado and ippofaes, shea butter and Omega 3 , 6, 9. This treatment will allow you to regain a firmer and smoother skin while your skin is nourished and you become stress free!
Eyelashes (permanent and color)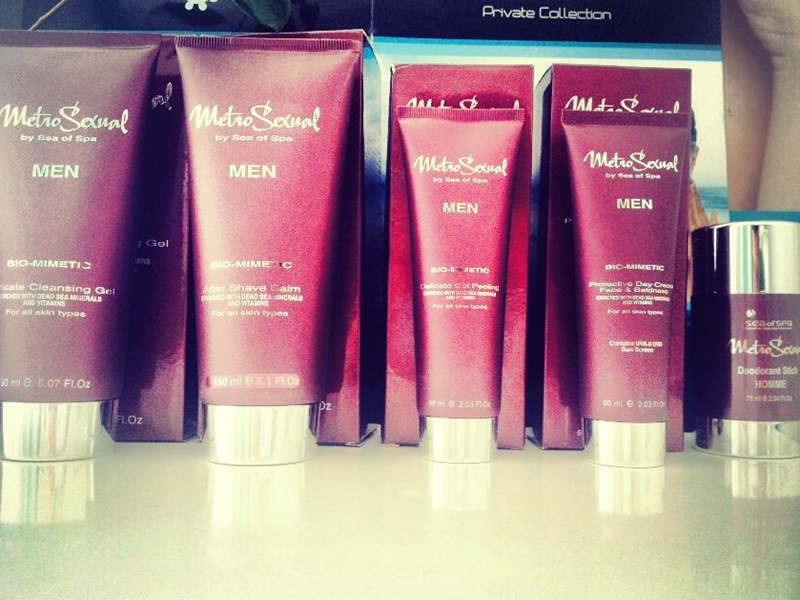 Men care series Metrosexual, for first time in Greece!
Daily care, cleansing and nourishing of the male face.

It keeps the pores clean and provides protection against air pollutants, fighting the signs of aging.
Sea & Spa
ORNOS, MYKONOS
+30 2289078908, +30 6971781698
---